Moderator
Staff member
Founding Member
Joined

Jan 18, 2023
Messages

127
Reaction score

561
Here are some of my interior mods so far.
1) Replaced the intercom cable inputs with more switches. Not a fan of these rockers but only wanted white back light two match the others so options where limited.
2) Added a 3d printed dome light that holds to KC Cyclones.
3) Swapped out the intercom for Trax and ran cables to each seat. Had to pull the skid plate to run cables down the floor tunnel.
4) I dropped the glove box lid off at PRP to have a storage bag made for the pocket on the front since I don't have a second screen. I'll post a pic when I pick it up next week.
5) Garmin GPS is on its way with and additional rear view camera so I'll have to figure out a mount to the intrusion bars.
A good item to note is the power post and expansion fuse block at the front are only hot when the ignition is on. There is a relay back by the battery that controls this.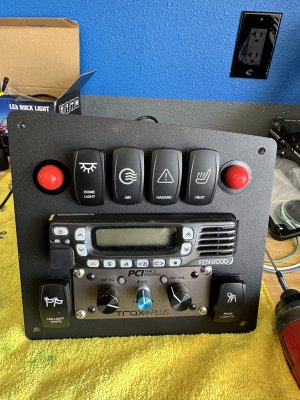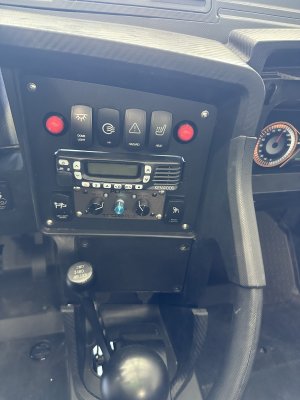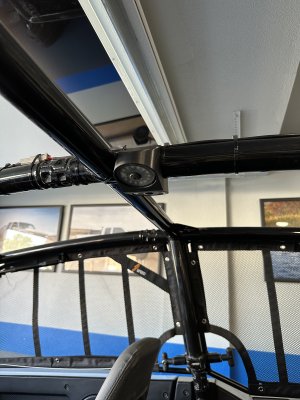 Last edited: